☆2016 The Electrosymphony Live Tour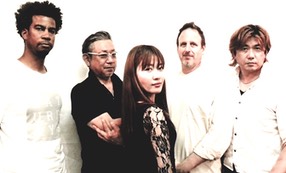 Oct 10 2016     Kawaguchi Jazz Fes    main A stage

May15 2016     Natori Jazz Fes.#2   main stage 

May 1 2016 Mt.IWAFUNE CLIFF STAGE#16 SOUND FESTA (main stage)

April 22 GROUND,Omote-sando,Tokyo  (J.O.PROJECT with The Electrosymphony)
April 5 2016  Live at ROADHOUSE ASIVI,Amami Island

Feb 15  2016 ★Welcomeback★●●Launge/Jazzy Groove NIGHT●●       Otsuka ,Tokyo,Japan       
☆2015 The Electrosymphony Live in Tokyo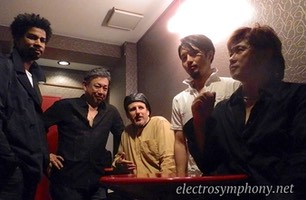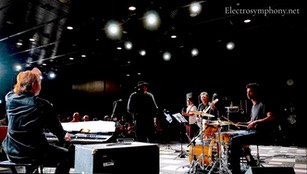 Ken Suzuki New Project 2014  The Electrosymphony
This band was formed by Ken Suzuki/guitar and Thomas Zinnen/saxophone in Tokyo,Japan since 2009.Band style is Jazz/Blues oriented Ambient&Groove

work for  The Electrosymphony 2013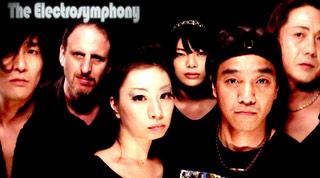 Ken Suzuki Joined band for Ant1nett World Tour 2011~2012 in Russia!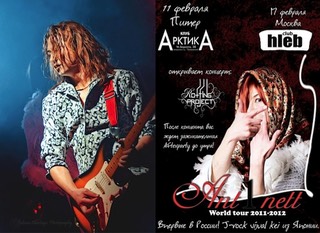 (Ken Suzuki , Ant1nett Live in St.petersburg,Russia 2012)
Ken Suzuki is a professional guitarist  composer, 
 based in Tokyo Japan.  An extremely versatile musician, Suzuki's compositions range from blues rock to electronica to smooth jazz.  He has an innate ability to infuse life and soul with his music to various mediums including film, TV programs, and TV commercials.
Inspired by watching his father,Fukazawa Yasutada, an abstract painting artist, work while growing up in Japan, Suzuki was fascinated with the relationship between structure and freedom in art.  Suzuki eventually began studying guitar and classical piano, until he decided he wanted to expand his horizons: he moved to the US, where he performed and composed for numerous groups in Los Angeles, while also studying under guitarist Joe Jewell.
Looking to gain a deeper understanding of the relationship between visual art and music, Suzuki soon moved to Boston where he studied Film Scoring and Performance at the Berklee College of Music.  As he continued to study guitar under esteemed musicians such as Richie Hart, Suzuki was exposed to a vibrant community of international musicians, from which he drew much inspiration for his compositions.  As a result, his music today is a dynamic mix of ethnic instruments, electronic beats, and innovative sounds, layered on harmonies ranging from simple pop to complex jazz.